Harness the full power of your supercharged animal!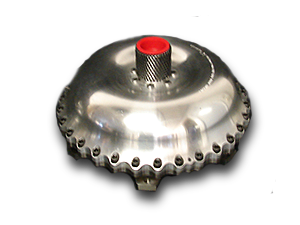 NXS Billet Aluminum
Racing Converters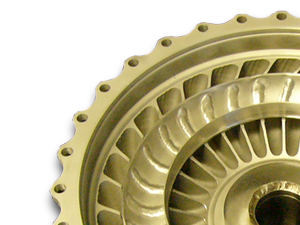 5 Axis CNC Machined Body & Fins

The NXS Full Billet Racing Converter is the result of over 30 months of converter research and development which has yielded the most significant gains for blower cars in recent history. The NXS features the best of both worlds, it is looser at the hit and tighter after the engine speed comes up. This puts the power to the ground at the launch smoother than any converter or clutch ever has before, and still drive the tire harder at the top of each gear.
This is the converter that has been laying down 60′ times in the .80's for not one, but multiple ADRL Pro Extreme class cars. If your car has a Roots or Screw, it'll likely be faster with the NSX Billet Aluminum Converter.
A special version of this converter is under development designed expecially for the unique boost curve centrifugal blowers like the ProCharger and Vortech. Watch for new developments soon or call to discuss the program!
Features
5 Axis CNC Machined Body and Fins
NCRC Extreme Duty Monster Mechanical Diode
Stators available in Fabricated Steel, CNC Billet Steel or CNC Billet Aluminum
Custom 5 Axis CNC Machined Fins increase efficiency.
Heavy Duty Thrust Bearings
Hardened Pump Hub
Internally and Externally Balanced
Optional CNC Machined Billet Titanium Options
The full billet design of the NXS converter has many benefits, for starters it's approximately 12 to 20 lbs lighter than other bolt together converters, and it's 6 lbs lighter than our aluminum/steel bolt together models. That's a LOT of rotating weight, and it's right where it matters hanging off the end of the crankshaft! It also features fully CNC machined fins for outstanding repeatability and consistent fin profiles.

NXS Heavy Hitters
The NXS is a major change in power management for blower cars, in every situation where we've had a customer switch to it, they have picked up immediately, with sometimes dramatic ET improvements without major changes. On cars of this caliber, it's not often you can bolt something in and make a big improvement, but with the NXS many have found it to reward them with impressive results.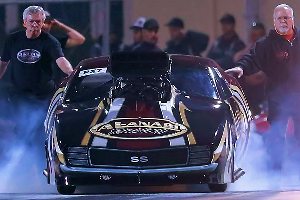 Alex Hossler – PX World Record Holder
Stanley & Weiss
1st to the 5.60's
Frankie Taylor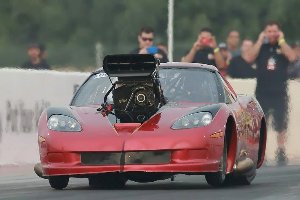 Todd Tutterow Outlaw 10.5 World Record Holder
Saud Alzabin Xtreme Pro Mod
Rocky Di Lecce – PMRA Pro Mod
Brandon Pesz – Same Day, Same Track
3.84 to 3.67 with NXS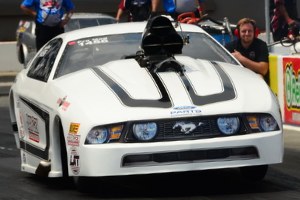 Mike Janis – 1st Race With NXS Wins ADRL Z-Max
Tommy D'Aprile – Won Dallas ADRL after switching
Kevin McCurdy – 6.04 to 5.88 1st hit
Jason Scruggs
Marc Meadors – 1st Time out with
NXS sets Nostalgia Pro Mod Record
John Durden
Wins 1st Time out Pro Slammers Bakersfield
David Pearson – Fastest on 275 Radial
Dean Marinis
X275 4.547 X275 Record Holder
Taylor Lastor -X275