Found in more record setting race cars than any other brand!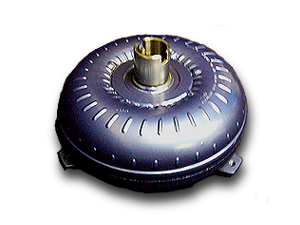 NCRC's Famous Racing Converter
NCRC's Weld Up Racing Converters set the standard for product quality and performance in the racing industry. You can't buy a stronger or more well built converter, anywhere, for any price.
100% Furnace Brazed
100% Completely Heli-Arc Welded Fins
Anti-Balloning Cover
NCRC Mechanical Diode
Stators available in Fabricated Steel, CNC Billet Steel or CNC Billet Aluminum
Custom Fin Angles
Heavy Duty Thrust Bearings
Hardened and Ground Pump Hub
Billet Steel Front Cover
Dynamic Hi-Speed Neutral Balanced
No other company offers the level of detail that NCRC does in their racing converters. For example, EACH AND EVERY fin in the converter has Seven Full Welds on it – other companies only partially weld their fins… even on their highest dollar converters!
Available in 8", 9" and 10" models for almost any configuration and custom stall speed desired. NCRC has drive options to fit ANY racing transmission on the market today – including many "yet to be released" drives.
All NCRC Racing Converters are covered by the famous NCRC "If you can break it, we'll fix it" 1 year warranty. Lead Time after order placement is typically 1 week.